If you think people do not actually give out cars as gifts, then you should think again. Scrunch up your nose about the impossibility of it all you like but I bet you won't be doing same especially if you were at the receiving end of such a kind and blissful gesture. Why am I talking  about giving, receiving, gifts and cars? Well, it's the yule season and I can say this is one of the best times to give a special someone something really special and worthwhile to mark this worldwide holiday and celebration period. It has always been a tradition to exchange gifts amongst families and loved ones during Christmas and a lot of the time, attention is paid to getting something a particular person has been desiring and fantasizing about all year long. Trust me, those gifts are usually the most appreciated.
So what better gift is there to buy that petrol-head, car enthusiast around you who knows how to drive and has been taking your own car around town for cruises as a result? Yes, a car. Any average person will appreciate this but a car enthusiast would definitely raise the roof in ecstasy; appreciation and the joy that comes from getting a dear-to-the-mind dream fulfilled. You can give a loved one that experience and without breaking the bank or your pocket too. With that, I will be giving you car ideas within budget for different people with different needs.
The Chevrolet Spark LS
This is a perfect gift for a child who has just been admitted into college and would be resuming very early into the new year, a person who is leaving the house to start life on their own or for someone who is getting it as a first car. The Chevy Spark is a city mini car that is cost effective both to buy and maintain. The car is really a small car that does not draw attention, the fuel pump is modest, doing a whopping 32 MPG and the car has a MyLink Infotainment system. They were produced and so equipped in a bid to connect with the youth market. So trust me when I say cars do not come much more economical that this, the recipient will also appreciate the fact that they won't have to spend all their money taking care of a car that they did not buy for themselves in the first place. So it won't turn out to be a case of: 'who sent this person to buy me a car?'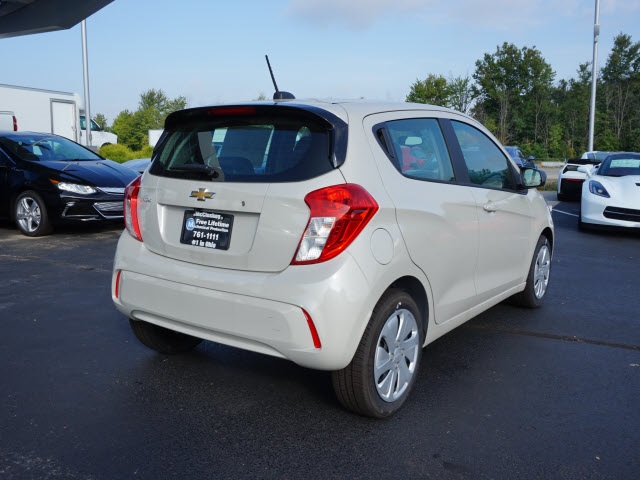 Toyota Sienna Minivan
You might want to get this one for someone with a large family, that striving father who has always cramped his kids into a small vehicle during outings and road trips or someone who needs a car for mini transportation business. It is efficient in moving space and people, is very reliable both for on and off road situations, it is fuel economizing and rugged enough for our Nigerian roads. Little wonder the Sienna is that van you see almost everywhere on the road you turn to. Should the person even decide to sell  it afterwards, they'll get a good price for it because of its great second hand value. This is a gift whoever you give it to will endlessly thank you for.
Mazda MX-5 Miata
This is a very popular luxurious sports car for someone who adores the youthful vibe. The  beautiful interior, sporty executive exterior and automatic open and close roof will obsess the receiver to keep thanking you for a lifetime. It is a lightweight car that is good for winding roads and it also saves fuel. Want something really good for a young, vibrant person who likes to pull into places with a little attention seeking streak, then the Mazda MX-5 Miata is a good choice.
You can't afford a car for someone? Don't beat yourself up about it, there are other car related gifts you can give to a loved one especially if they already own a car. Want to know what those could be? Here are some ideas for you.
Car Charger:

Truly, no cool car gear is without a car charger space but, most car chargers can only do one device at a time. There are however some car chargers that can take more than one device with their multiple ports and it would be a lovely gift for a busy person who owns many devices and needs them full of battery power all the time- even on the move.

Car Mats
Seat Covers
The list of cars and car related gifts to get the special people in your life are endless. If you can afford it, get a car for them and if you can't, you have options too. So go all out this year, grant somebody's wish and let somebody appreciate you everyday into the new year for giving them something that really means a lot to them. You'll feel good about it too.