CAR REVIEWS
The Audi A6 is a German produced executive class car, two classifications that have placed it on the high end of car choices since its introduction in 1994 till now. Coming from the Germans who are known to be completely excellent at sophisticated machine creation and organisation, efforts at assembling the Audi A6 falls no short of this distinct prowess which places it in a world of its own alongside other classy and luxury models from the same makers like the BMW 5 series and Mercedes E-Class. Which brings us to its second most prominent feature- its executive status. At the time they were introduced, the Audi A6  were geared towards the professional, middle-top class workers and private motorists who had enough money to spend on a car both for purchase and maintenance which obviously explains the extra attention paid to every little detail. This is one car that is intended to give you your money's worth in looks and performance.
Available in the Sedan/Saloon model which used to be known as the Avant and the Wagon/crossover model as well, Audi A6 gives you a choice in fitting your demand as someone in need of a small or a big car whatever the circumstance may be. The interior is laid out in a practical way that gives the driver enough room for seat to steering wheel adjustment while having the pedals laid out in a simple line up even in its manual mode. For view while driving, you can see the front clearly thanks to its wide windscreen and relatively thin front pillars. Easy parking and threading through urban traffic is also guaranteed as a result of the aforementioned feature. The rear parking sensors also offers all-round camera for a self parking system in addition to its rear thick pillars. This is definitely one ride that pays attention to the drivers' convenience The infotainment system comes with the Audi invented Multi Media Interface (MMI) that consists of a central screen that can be controlled with a central dial between the front seats. If your budget would afford you, then you can have an 8 inch screen, a dial pad that can be drawn on with your fingers and the Bose, Bang and Olufsen sound systems.
On the outside, the A6 offers as much appeal as the interior, something that car enthusiasts will care about. The either petrol or diesel powered engine offers a low-rev shove that allows you to overtake with confidence and haul a fully loaded car efficiently without feeling remotely underpower. Its various suspension set ups are comfortable and its 17in wheels are capable of smoothing out broken surfaces while you ride. This car version offers a firm and composed grip while you are cornering and is stable in all kinds of weather with its front wheels hardly going wayward.
The Germans went all out on this one with their expertise on machinery and that which is supposed to be an advantage has drawn out one too many critiques from this car model.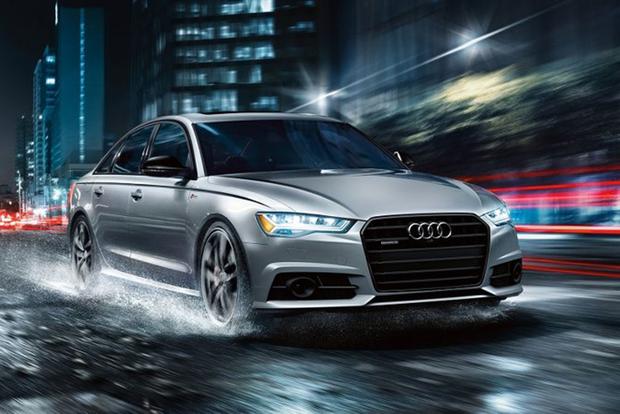 The parts meant for the car passengers are not user friendly as they contain too many buttons that look alike. As a driver, one can't easily press anyone on the move 'cos it might just be the wrong one. Its complexity is generally not understable and you just might have to go to a mechanic or an Audi dealership before you can fix the simplest of your car problems. It does not conserve fuel like a Toyota Corolla would  and  the steering although light and precise, doesn't weigh up sufficiently on faster roads or provide enough information on how the front wheels are responding. What's more? These executive vehicles are not good for off road conditions and the parts are very expensive to maintain and difficult to find especially in a country like Nigeria. Little wonder you might not often see an Audi car on Nigerian roads as you'll frequently find other car brands. Honestly, nobody wants a problematic ride with high maintenance, low fuel conservation ability and complex features wrapped in one even if it offers you a fun ride. Infact, some Nigerians have termed it a 'no go zone'.
The Audi A6 will truly offer you class, poise and enjoyment but is the stress really worth it? Just if you have had enough of the Audi A6 problems, you get a trade-in or better still have it disposed. Our evaluation tool will put you through.
Fun facts about Audi you probably did not know:
1. Do you know what the four Audi rings represent? They represent the four rings of the Audi Union that was formed in 1932, which comprised of DKW, Wanderer, Horch and Audi. Each of the companies represented a market-segment, with Audi producing mid-sized deluxe vehicles, Horch building high-end luxury vehicles, Wanderer producing standard mid-size cars and DKW taking on small cars and motorcycles.
2.  Like a bit of Latin? It might interest you to know that Audi means 'hear' in the ancient language. Although the Audi company itself was founded by August Horch, Horch came up against copyright issues so decided to translate his last name into Latin; 'Horch' in German translates as 'hear' in English; in Latin – 'Audi'.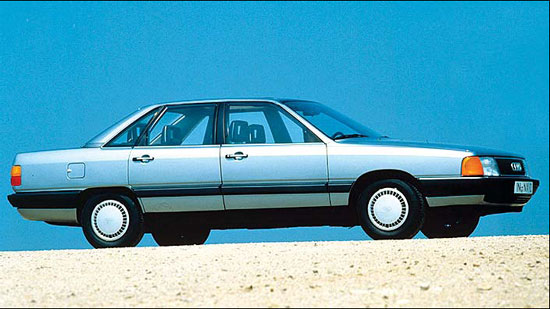 .. Locally made first generation Audi A6.
Supporting articles:
https://whatcar.com/audi/a6/saloon/review/on-the-road/
https://jardinemotors.co.uk/audi/news/fun-facts-about-audi/